Hello Browser,

This web-site aims to call your attention to my books, which range from histories of Egypt, Singapore and Italy to motor racing, winter sports and Lloyd's of London. All are based on long personal experience and involvement.

I have written and edited more than 30 books to date and plan to continue writing and editing more in the years to come.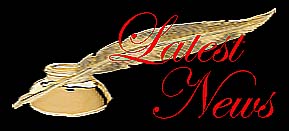 We sold the Raffles' historic menu book, Raffles A Heritage of Gracious Dining! The National Library of Singapore acquired it lock, stock & barrel a few months ago and now, we've completed the first major re-write of Fun & Feasting, a history of eating and hotels in Singapore. I'm still working quietly on Flashback, a sequel of sorts to my autobiography. And just to keep up with the times, I'm thinking of bringing out Flashback as an e-book for tablet readers, probably the Kindle.



Dissenting Flowers
a little history of my own forefathers was launched in my old hometown late last year and has been released at www.lulu.com.


Napoleon to Nasser
came out as an ebook last year.
Chianti: The Land, the Wine and the People
came out as an ebook this year.
Both are at www.gcpress.com.
For a brief bio of Raymond Flower, click on BIOGRAPHY
For earlier news, click on EARLIER NEWS
Available on the internet:
This Business of Writing!
To see what the experts say about the book, click on Writing!
Napoleon to Nasser
The Story of Modern Egypt.
To see reviews of the book, click on Egypt!

Available from the YMCA of Singapore in hardback and softcover versions :
The Y, First 100 Years in Singapore, 1902-2002

For a complete list of Raymond Flower's books,
click on Booklist